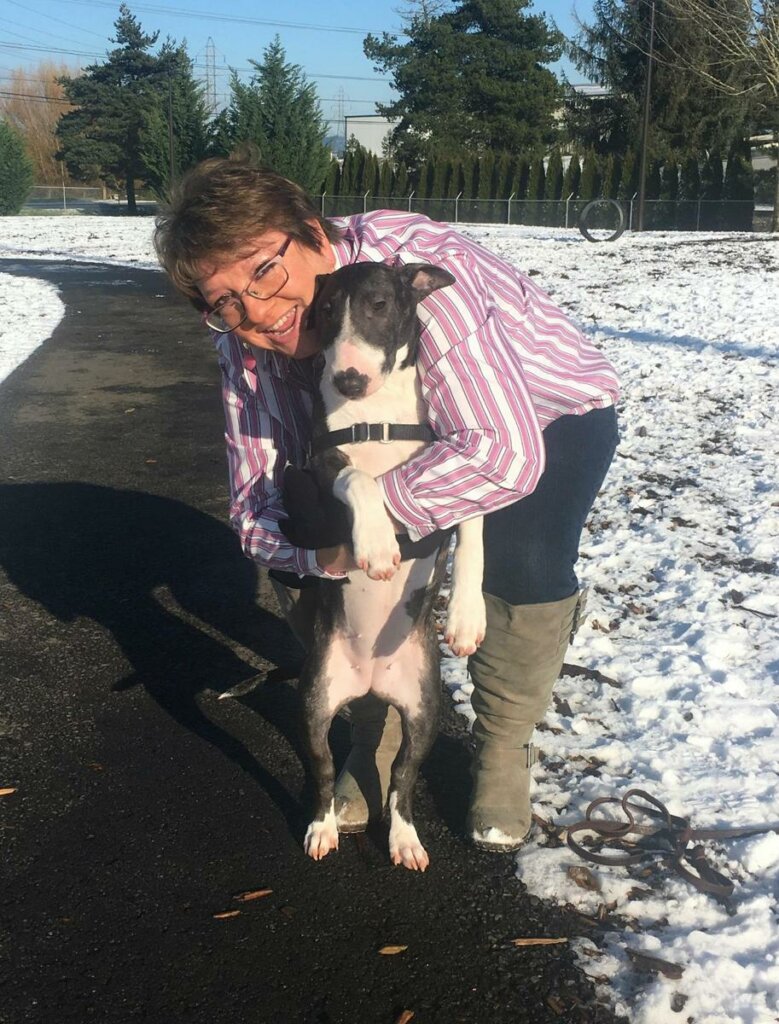 Sharon Wheeler and Nadine
When it was time to put down our 9-year-old Maxine, Dr. Prince and his staff were so very kind and understanding. Sadly, that was just the beginning of our challenges.
After some time had passed we decided we really needed another bull terrier and in February got our puppy, Daphne. From the beginning Daphne had severe issues: she was temporarily blind, had bladder and skin problems, hip dysplasia and horrible lengthy seizures that increased over time; we knew nothing about these things until we received her.
None of us wanted to give up on Daphne but as we waited for the appointment with the neurologist her seizures increased and wouldn't stop. Dr. Prince gave us great counsel and comfort and we were able to decide that Daphne needed to be relieved of her great suffering. Daphne was only with us a little over 6 months; we put her down in August.
I am so grateful for the support given us by Dr. Prince and the Companion Pet Clinic Staff. They went through all of this together with us, supporting us, comforting us, giving unusually sweet care to us and our dogs. I cannot thank them enough.
We received our brand new bull terrier puppy, Nadine. She has a few challenges and Companion Pet is working together with us to care for her. I know Nadine will have all the help she needs to be a healthy dog.