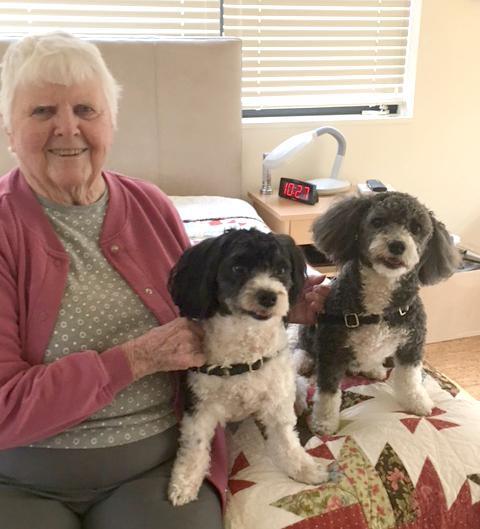 Mary O'Leary, Benjy and Rudy, 6 year old Havanese brothers
Caring, Accommodating and Knowledgable Professionals
I have trusted and worked with Dr. Aaron Sears and Dr. Abby Van Hoef for several years and go to Companion Pet Clinic because of their knowledge, compassion, and care. I am very happy that I can use their team approach of veterinarian expertise and availability.
Recently when Benjy, one of my two dear Havanese brothers, developed a mass, Dr. Sears diagnosed and Dr. Van Hoef performed surgery and biopsy.
The staff has always been great and this recent experience was no exception.
The day before Benjy's surgery Valerie called to remind me about what I needed to do pre-surgery and after surgery, technician Gerald took extra time explaining follow up care and options. He suggested easier ways to make Benjy comfortable, including an option to the difficult "cone." And the best thing is that Benjy is doing great!
Whenever I take my dogs into Companion Pet, we feel so welcome. My dogs don't dread going to the vets, and I don't dread having to take them. All of the techs and the vets take the time to greet and pet my dogs. Their attitude shows that they all like animals. Even when things are really busy, everyone who handles my dogs is relaxed and calm, with a smile on their face. It relaxes me and my dogs.