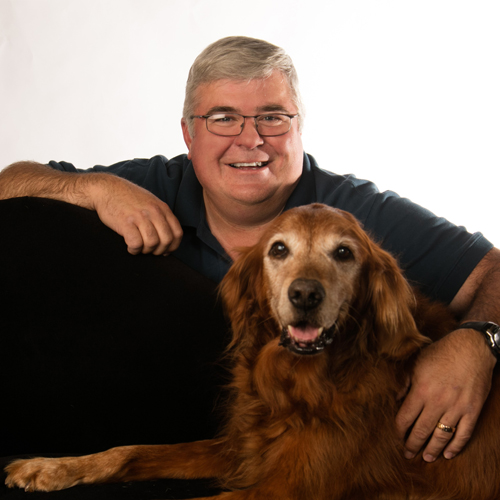 Veterinarian
Practicing since 1996
Education: Ross University School of Veterinary Medicine
Dr. Prince is pictured with his friend Bradley who you will often see when you visit the clinic. He has enjoyed studying animal life ever since High School. He has a wonderful wife, son and daughter who share home with Winston, a King Charles Cavalier and 2 cats: Tino and Daisy. He enjoys hobbies of woodworking and making pens and vases. He has an interest in Marine biology so loves getting away to the ocean locally or an occasional scuba dive in warmer waters.