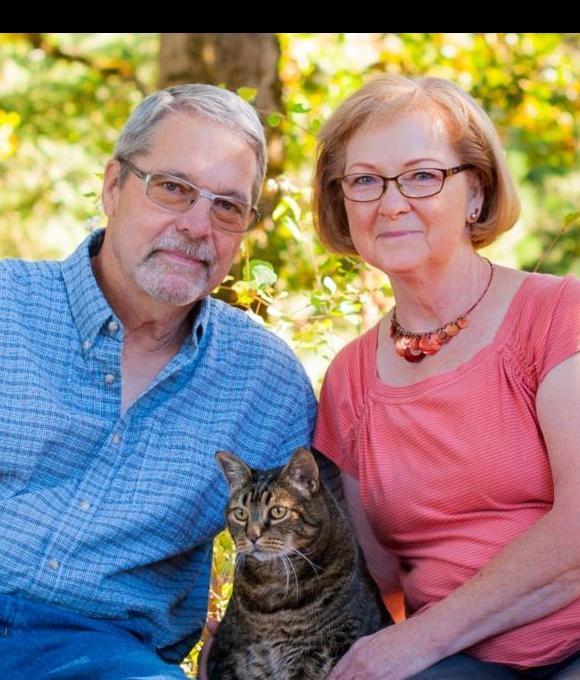 Robin and Bill Prine and Gingko
When our wonderful cat, Gingko, was 8 years old, he was poisoned! We brought him in on a Saturday, tests were done. He was in kidney failure! Dr. Prince and Dr. Van Hoef went above and beyond to save his life. They gave him the treatment needed and nursed him back to living a good life. He is 12 years old now and going strong with their continued care and expertise.
We have always been treated like part of the family and know that Companion Pet would do everything possible for the wellbeing of our cat. They are compassionate, caring, knowledgeable and successful where it counts – keeping our pet well! We thank you for your quality care and follow through and most of all the life of Gingko.